INDEPENDENCE OF ALGERIA: JUNE, 1962 A.D.
INDEPENDENCE OF ALGERIA: JUNE, 1962 A.D.
Algeria had been conquered almost by accident in the first stages of European expansion. The origin of the French expedition of 1830 is found in the very involved affair of the credits held by Jewish merchants in Algiers, for deliveries of grain made to France between 1793 and 1798. Bugeaud, Govenor General from 1840, hounded Al-Qadir and his partisans who wanted to liberate their country from the French. The General used the methods of total war, devastating the .country, massacring or carrying off women and children. Amir Al-Qadir surrendered in 1847.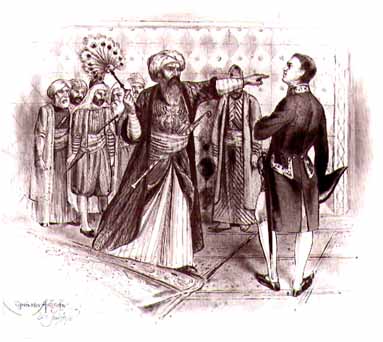 Uprising in 1879 and 1880 produced destruction and losses in men and money. Forced taxes, fines, contributions and confiscation of land and property from the areas which were defeated, had added miseries to Algerians. European population of 3,228 in 1831 increased to 272,000 in 1870 and colonist acquired of 481,000 hectares land in 1830-70 and 402,000 hectares in 1871-80. Algerians, after 1881 and 1891 revolt, started their consolidation. There was a partial renaissance of Islam, thanks to the 'ulema' who opened Qur'anic schools from 1930 and were anxious to restore the Algerians the sense of their glorious past. Independence was demanded by Messali Hadji from the congress held in 1927 in Brussels. Algeria faced harsh years during the First and Second World Wars as the country had to send a large part of its food reserves. Politically, until 1954 the Europeans refused any concession, inspite of bloody riots. Nationalist leaders, Ben Bella, Ait Ahmad and Khider escaped from prison in 1952. Comite revolutionnaire d'unite et d'action started open warfare in November, 1954. French Government started actual war to suppress the revolutionaries. Nevertheless the final negotiations were completed at Evian in March, 1962, where political and economic agreement, signed by French and a delegation of the GPRA, gave Algeria its independence in June, 1962 and in July, 1962 the GPRA was installed in Algiers.