INDEPENDENCE OF MALAYSIA: AUGUST 31, 1957 A.D.
INDEPENDENCE OF MALAYSIA: AUGUST 31, 1957 A.D.
In 1511 Malacca was captured by the Portuguese, thus marking the beginning of European incursions into Malacca. Late in the 18th century British commercial interests from India extended to Penang which was acquired in 1786. In 1819 they acquired Singapore from the Sultan of Johore. In 1824 British acquired Malacca from Dutch in exchange for Bencoolen in Sumatra. Two .years later Penang, Malacca and Singapore became collectively known as the Straits Settlements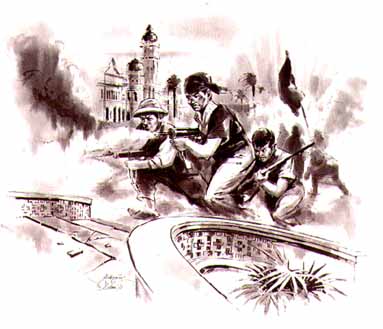 The administration of the Straits Settlements was transferred from the India Office to the Colonial Office in 1867. The Pangkor Agreementof 1874 made the British to take over the duties which had been the preserve of princes and aristocrats. Sarawak, Brunei and North Borneo became British protectorates in1888. Malaya and the Borneo Territories were occupied by Japan during the Second World War and they ruled them until their surrender in 1945. The struggle for independence which was started before the Second World War continued even during the rule of Japanese. The British Military recaptured the domain they had lost to Japanese after the war, making Singapore Crown Colony. Malayan Union was created in 1948 by colonist consisting of Malacca, Penang and the nine Malay states. Crisis errupted and Malayan Union replaced by Federation of Malaya the same year. Colonist imposed emergency to curb the struggle and the same was not lifted till 1960. A new constitution was given to Federation in 1955 to elect the Federal Legislative Council. The Alliance Party, a coalition of United Malays National Organisation, the Malayan Chinese Association and the Malayan Indian Congress--swept the election and led the drive for independence. Alliance Party gave the Malayan Constitution. On August 31, 1957, Merdeka or Independence was proclaimed.