INDEPENDENCE OF TUNISIA: MARCH 20, 1956 A.D.
INDEPENDENCE OF TUNISIA: MARCH 20, 1956 A.D.
Tunisia also faced the problem of penetration of Europeans in 1830 and foreign influence compelled it to detach itself progressively from the Ottoman Empire. On the advice of untrustworthy businessmen of Europe, Bey involved himself into expenditure of doubtful value. To overcome financial crisis Bey had to borrow loans after loans from foreign countries and exposed Tunisia to dependency. Convention of the Bardo signed on 12 May, 1881 established a French protectorate in Tunisia. A resident general and minister was posted there. After two years Convention of La Marsa signed between resident Cambon and Bey Ali, restricted the Bey's powers--' legislative acts and Beylical decress were not valid until resident's seal had been affixed'.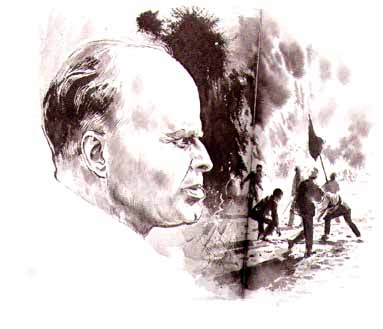 Europeans were 19,000 in 1881, 143,000 in 1911 and 255,000 in 1956 mainly French and Italians. The colonists owned 402,000 hectares in 1892 and 853,000 hectares in 1949-50. Foreigners land and property safeguarded under law. Independence movement got momentum from 1924 resulted in failure and arrest of national leaders. A young lawyer Habib Bourghuiba formed a party in 1934 and given name Neo-Destour Party. In 1937-38 Tunisia saw riots, strikes and bloodshed. Bourghuiba was put under house arrest. Tunisians passed through difficult period till Mendes government agreed unconditionally to give 'internal autonomy and sovereignty to Tunisian state'. Bourghuiba returned. The independence given to Morocco, led Bourghuiba to demand the same for Tunisia and it was conceded on 20th March, 1956.